Elizabeth de Somer – Chief Executive Officer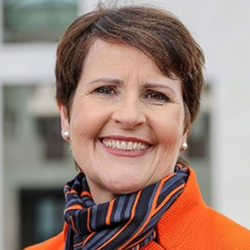 Liz de Somer was appointed as the first female CEO of Medicines Australia in 2018. She is a dedicated advocate and policy expert for the pharmaceutical sector and is well known for her contributions to national policy development.
Liz has a lifetime of experience in health care and pharmaceutical health policy with a core focus on improving the lives of patients.
Liz began her career in nursing and spent over 10 years as an Intensive Care nurse in the front line of critical care in London and Australia. A chance role supporting a clinical research trial ignited a passion for drug development, leading Liz to a Master of Medical Science (UNSW) in 2007.
Liz has worked across drug development, clinical research, regulatory affairs, and market access in the pharmaceutical industry. Liz contributes her clinical and industry expertise to a number of expert committees providing advice to Government and brings decades of experience to her role, having worked at the frontline of the medical field including as an intensive care nurse, clinical trials coordinator and clinical research associate.
Liz provides occasional lectures on drug development, regulation of medicines, quality use of medicines and the policy environment affecting access to medicines in Australia.
Anne-Maree Englund – Head of Strategic Policy Implementation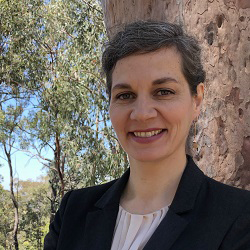 Anne-Maree Englund is passionate about the potential of innovative technologies to improve health outcomes. She has over 20 years' experience in the biopharmaceutical and medical technology industries. An engineer by trade, she started her career at the medical device innovator Cochlear, with roles in manufacturing and quality management, including four years in Switzerland and Belgium.
She has been General Manager of Operations at health IT startup Humanetix, seeing the company through a successful clinical trial of their unique software. After completing a masters in public policy, she worked as Policy Manager at pharmaceutical company MSD. She is currently Head of Strategic Policy Implementation at Medicines Australia, a role which perfectly combines her interests in medical innovation and health policy.
Gail Morgan – Head of Strategic Engagement & Communications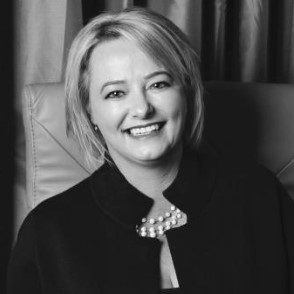 Gail Morgan brings nearly 30 years' experience working in and around governments. She has honed her outstanding strategic stakeholder engagement and government relations experience working at the highest levels in the Federal Government and business.
In Canberra, Gail is known for her expertise working on health policy issues having consulted across the sector – private health insurance, pharmaceuticals, private hospitals, medical devices, midwifery, pharmacy, mental health, indigenous health and primary care, and health information technology. Her environment shaping approach, strategic agility and relationship building through trust gets results as she effectively collaborates with a wide range of government stakeholders.
Gail has a deep and long-standing relationship with the pharmaceutical industry with over 20 years experience working with the industry in her public service, political adviser, and consulting roles. She was formerly the head of government relations for GlaxoSmithKline.
Alison Bleathman – Head of Operations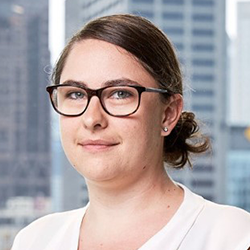 Alison is an executive and finance professional with strong board and senior management experience. Alison has extensive experience in a big four environment working across both the private and public sectors primarily in tax, accounting, and a CFO/corporate advisory capacity. ​ ​
Alison is a Chartered Accountant and is currently undertaking an Executive MBA. ​ ​
Prior to commencing with Medicines Australia, Alison was the Chief Financial and Operating Officer for Independent Property Group which is Canberra's largest and oldest real estate agency offering a suite of property services including residential and project sales, property management, strata management and facilities management. Prior to that Alison worked for PwC for 13 years. ​
Alison is married with two children. Aaron is a Public Servant with the Department of Finance, and they have two great boys, Caleb 10 and Oliver 9. Alison loves coffee and is partial to a gin and tonic. ​