The Shalom Gamarada Indigenous Scholarship Program assists Indigenous students with finding a safe, affordable place to live near UNSW while they study.
In 2004, a chance meeting between Indigenous scholar and UNSW academic Professor Lisa Jackson Pulver AM and the then President of the Board of Shalom College, llona Lee AM led to the discussion of a residential scholarship for a specific Indigenous medical student who was planning to drop out of university because of the long distance she had to travel each day. It was this chance meeting that led to the Shalom Gamarada Indigenous Residential Scholarship Program being established. Its aim is to assist Indigenous students with the almost insurmountable problems of finding a safe, affordable place to live near UNSW while they study. In 2019 the program celebrated the graduation of its 50th graduate.
The Shalom Gamarada Indigenous Residential Scholarship Program was established to make a contribution to closing the gap between Indigenous and non-Indigenous Australians through higher education and by increasing the number of Indigenous professionals.
Medicines Australia has generously donated over $220,000 since 2010 towards the Shalom Gamarada Indigenous Scholarship Program. The sponsorship of a number of medical students covers the cost of accommodation, meals, personal care and tutoring throughout the course of their medical degrees.
Medicines Australia is currently sponsoring 2 medical students:
Anne Dillon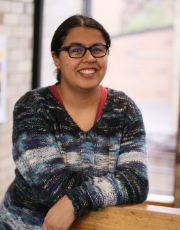 Anne is a Latin American and Aboriginal woman of the Yugambeh people, entering her third year as a Medicine student residing at Shalom College.
Anne has lived most of her life with her mother, who is a doctor and researcher herself. Anne has been inspired by her mother's work in Aboriginal communities and in foreign countries via Doctors without Borders. Anne is incredibly grateful that the scholarship allows her to focus solely on her studies and views the UNSW Medicine program as robust and the best way for her to get to work helping people.
"Seeing the difference [my mother] could make in underprivileged communities with her medical skills inspired altruistic energy and determination in me to do well in school so I could study medicine. I want to get the clinical experience required to equip me as an independent clinician who can go with limited support to a rural or remote area and help disadvantaged Australian Aboriginal communities, just as my mother did." – Anne Dillon.
Jorge Hormovas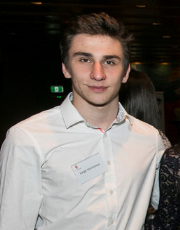 Jorge is a member of the Ngarabal People and has now completed the fifth year of his Bachelor of Science (Medicine) Honours (BSc(Ned)Hons) degree at Shalom College. He has successfully passed all exams to date and had successful hospital placements.
Jorge is also a fine contributor to the Shalom College community, holding positions such as Orientation Leader, Academic Tutor, and President of the College's Indigenous Working Group.
"Both during and after university, I aspire to become a representative for Indigenous health.
Specifically, by becoming involved with organisations such as the Australian Indigenous Doctors' Association and UNSW's Medical Students' Society as a student leader, I hope to contribute in a unique way to the greater UNSW and medical spheres." – Jorge Hormovas
Past students sponsored by Medicines Australia
| | |
| --- | --- |
| Dr India Kinsey | Bachelor of Medical Studies/Doctor of Medicine (2021) |
| Dr Luke Walker | Bachelor of Medicine (2017) |
| Dr Brylie Frost | Bachelor of Medicine (2017) |
| Dr Sean Westbury | Bachelor of Medicine (2016) |
| Maiysha Craig | Qualified Nurse |
| Dr Brendan Phillips | Bachelor of Medicine/Bachelor of Surgery (2015) |
| Dr Laura Fitzgerald | Bachelor of Medicine/Bachelor of Surgery (2015) |
---