The CEP awards are presented annually to students who achieve the highest marks in the course. Additionally, the University of Tasmania offers a prize to students based on the level of engagement and quality of participation in the course.
There are three award categories, which are:
UTAS Prize for Excellence Award
University of Tasmania (UTAS) Excellence Award is presented to one student per semester. Finalists for this award are high-achieving students* selected by CEP course coordinators who have demonstrated evidence of:
Determination and commitment to the learning process
Dedication towards assignment submission/s through effort and completeness
Constructive contribution to program feedback
Personal engagement for the quality use of medicines
The UTAS Prize for Excellence Award only applies to programs that require submission of a written assignment.
Semester 1 & 2 Winners 2022: Matthew Nicolaides from Seqirus, and Ahmed Fouad from Galderma
---
Code of Conduct Award
Is presented to one student, across both semesters.
Finalists for the Code of Conduct Award include all students who achieve the highest mark for Program 1: Medicines Australia Code of Conduct.
Among finalists, the winner is determined through UTAAS panel of evaluation of the reflective assignment for evidence of:
Exceptional ethical conduct
Positive impact on healthcare professionals, colleagues, and the industry
Personal engagement for the quality use of medicines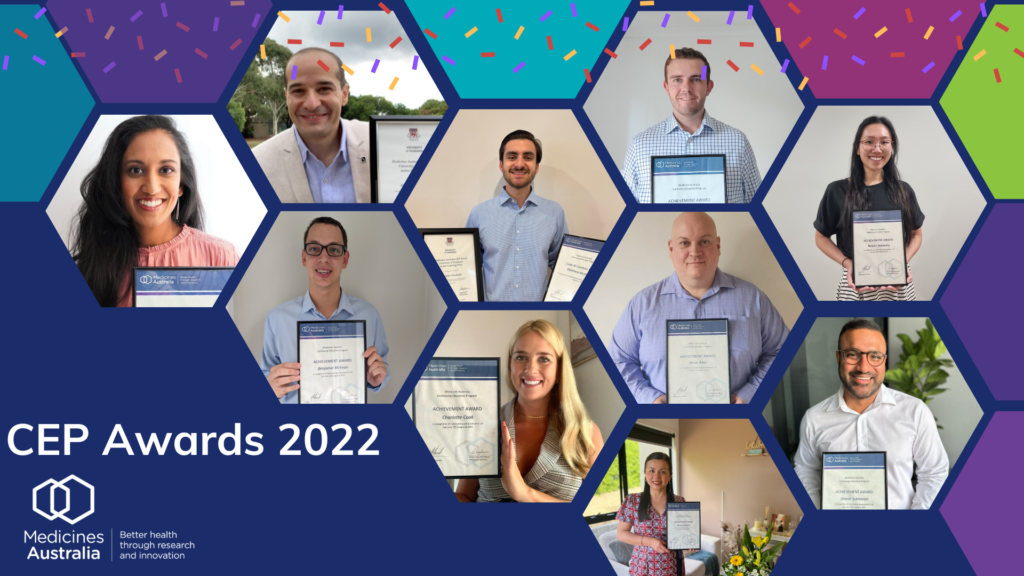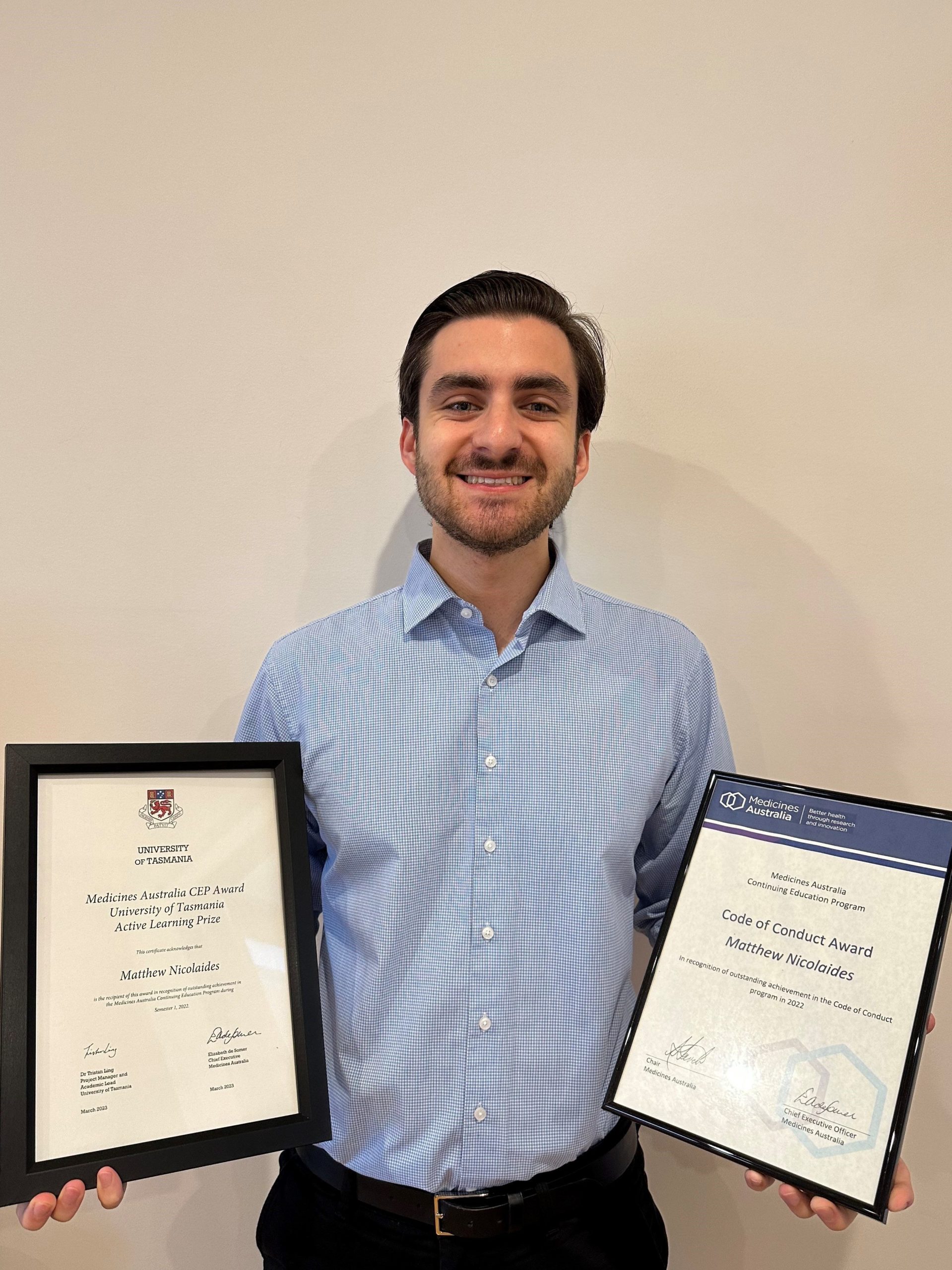 "The MA CEP has provided me with a wealth of knowledge and skills concerning Pharmaceutical Marketing and allowed me to contribute these to key internal projects. I am keen to continue with the course and look forward to further applying my learning. Thank you UTAS for the opportunity and recognition!"
Code of Conduct Achievement Award winner 2022: Matthew Nicolaides from Seqirus
---
CEP Achievement Award
Presented to the top 10 students, across both semesters who achieve the 10 highest aggregate marks for the five core programs (out of a possible total aggregate of 500).
Program 3 Human Anatomy and Physiology is not included in the aggregate calculation, as not all students are required to undertake this program.
2022 CEP Achievement Award recipients: Ameeta Nelson, Simon Kiker, Joanne Catubay, Nicholas Smith, Theresa Wade, Benjamin McVean, Nicky Schmidt, Nadia Lokananta, Dinesh Sukhavasi, Charlotte Cook.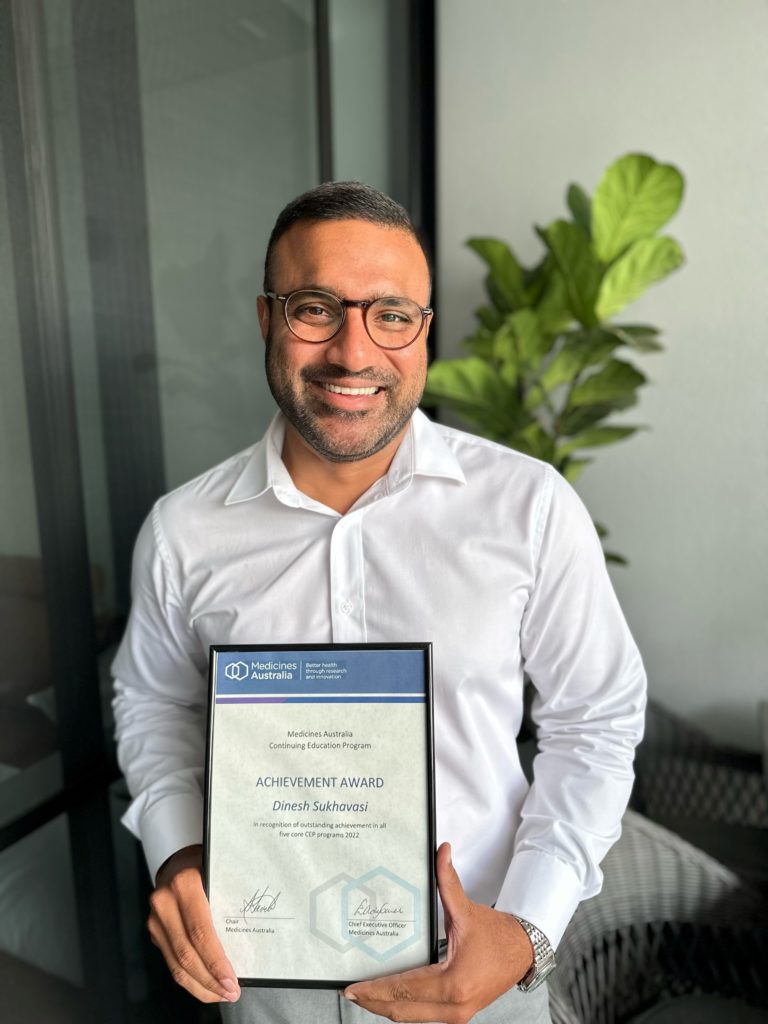 "This was a really nice surprise!! The Medicines Australia CEP gave me great insight into how the pharmaceutical industry functions. I am already applying much of what I learned during this course in practice, it was invaluable professional development that I no doubt will continue to draw from into the future" – Dinesh Sukhavasi, from Boehringer Ingelheim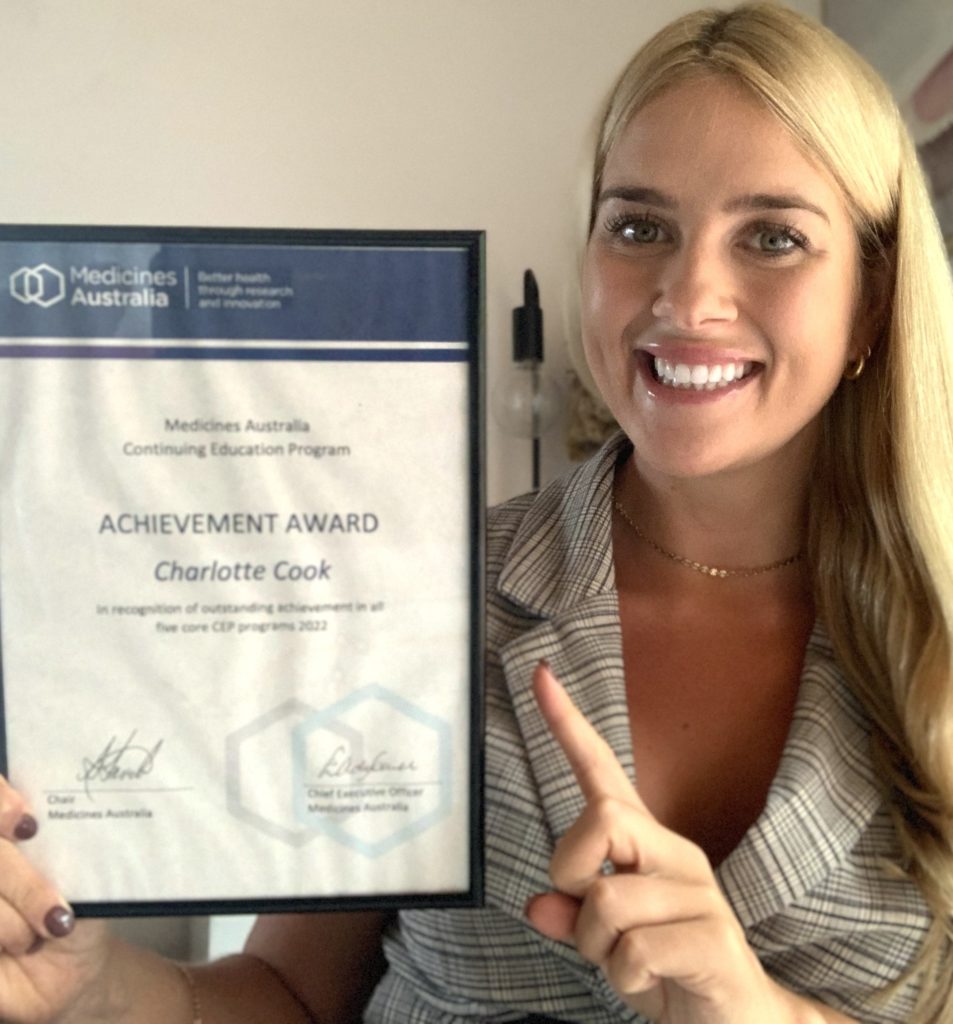 "Delighted to receive this award from Medicines Australia. An excellent course, highly recommended to all involved in the medical space both in sales force and marketing" – Charlotte Cook, from Norgine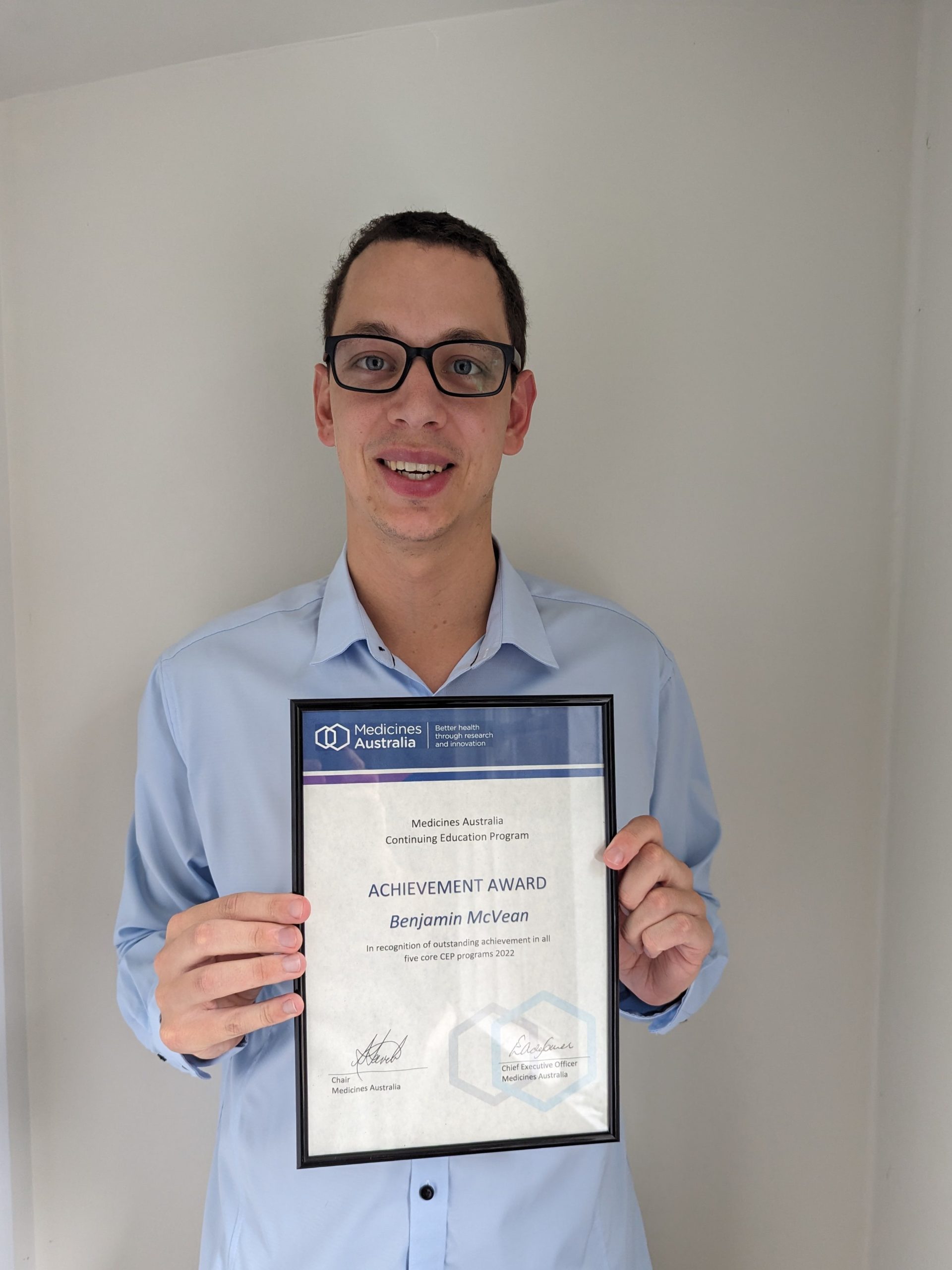 "The Medicines Australia CEP helped me understand the complex industry and what is expected to be able to provide the right support to healthcare practitioners and thereby their patients." – Benjamin McVean, from Pfizer