Independent Chair of Health Technology Assessment (HTA) Review will drive major reform of Australia's health system
27 October 2022: Medicines Australia welcomes the appointment of Adjunct Professor Debora Picone AO as independent Chair of the Health Technology Assessment (HTA) Review Reference Committee, announced today by the Minister for Health and Aged Care, the Hon. Mark Butler MP and the extension of the HTA Review deadline until 31 December 2023.
Chair of Medicines Australia, Dr Anna Lavelle, said Adjunct Professor Picone AO will lead major reforms that will speed up access to innovative medicines for all Australians.
"The HTA Review will ensure Australia's health system keeps pace with advancements in medical technologies and deliver faster access to new medicines for patients," Dr Lavelle said.
"Reform of Australia's HTA system is well overdue. We must reduce the time it takes for Australian patients to access innovative medicines, treatments and health technologies.
"Our health system must be modernised with a clear focus on patient needs and listening to patient perspectives.
"Adjunct Professor Picone AO and the HTA Review Reference Committee will be taking part in the first major review and reform of the HTA system in 30 years. It is a pivotal opportunity to improve this crucial process in accessing innovative medicines.
"The Board of Medicines Australia thanks Minister Butler for his consultative approach to the appointment of the Chair which signals the Government's desire to work collaboratively with stakeholders on reforming HTA," Dr Lavelle said.
CEO of Medicines Australia, Elizabeth de Somer, said the COVID-19 pandemic has shown the importance of rapid access to innovative medicines, vaccines and therapies.
"The much-anticipated reform of our HTA system can bring about change so all Australians have fast access not just to COVID-19 vaccines and treatments, but all innovative medicines," Ms de Somer said.
"Adjunct Professor Picone's experience as CEO of the Australian Commission in Safety and Quality of Healthcare and other health-related committees demonstrates her appetite for change and ability to work with stakeholders to seize opportunities that will improve health outcomes of all Australians.
"The Chair has the important role of maintaining autonomy while working in partnership with Government, clinicians, industry and patients to improve Australia's health system and meet future patient needs. Debora Picone is well known as an independent thinker, with a strong pragmatic and patient centred approach, which will be critical in driving true reform.
"Fast access to innovative medicines is fundamental to a healthy and productive population. The outcomes from the HTA Review must place patients and the community at the centre of Australia's reimbursement system, so the real benefits of new medicines, treatments and vaccines are understood and valued," Ms de Somer said.
The other Committee members are Mr John Young (Medicines Australia); Professor Andrew Roberts AM (Clinical/Scientific Expert); Professor Andrew Wilson (Chair of the Pharmaceutical Benefits Advisory Committee); Dr Dawn Casey PSM (National Aboriginal Community Controlled Health Organisation – NACCHO); Ms Ann Single (Patient Voice Initiative); and Ms Adriana Platona PSM (Government Representative).
Medicines Australia has collaborated with members and stakeholders to develop a draft set of recommended terms of reference for the HTA Review Reference Committee to consider in their development of the scope of the Review.
-ENDS-
For further information or media interviews, please contact:
Chrystianna Moran – 0424 995 118 / chrystianna.moran@medicinesaustralia.com.au
Margaret Cresswell – 0410 456 293 / margaret.cresswell@medicinesaustralia.com.au
BACKGROUND
ABOUT ADJUNCT PROFESSOR DEBORA PICONE AO
(just appointed independent Chair of the HTA Review Reference Committee)
Adjunct Professor Debora Picone AO has been CEO of the Australian Commission on Safety and Quality in Health Care since 2012. She has had extensive experience and leadership positions in healthcare services in clinical, academic, hospital and area health. Adjunct Professor Picone was the Director-General of NSW Health from 2007 to 2011 and is a former nurse, giving her experiences and insights into the challenges that patients face when accessing cutting edge health care, medicines and technologies.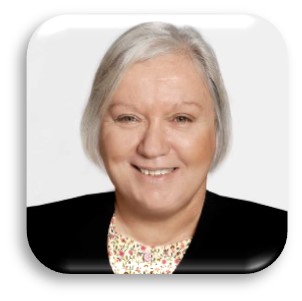 ABOUT JOHN YOUNG
(industry representative on the HTA Review Reference Committee)
John Young served as Group President and Senior Advisor to the Pfizer Chief Executive Officer prior to his retirement from Pfizer in mid-2022. A scientist by training, John has almost 35 years of experience with Pfizer and has held several senior positions across the organisation. John was Managing Director of Pfizer Australia Pty Ltd between 2004-2007 and was Chair of the Medicines Australia Board from 2006-2007. He also played an integral role in the collaborations that led to the successful development and delivery of the Pfizer-BioNTech COVID-19 vaccine.