MYEFO proves PBS is sustainable
The Mid Year Economic and Fiscal Outlook released today again proving that the Pharmaceutical Benefits Scheme is financially sustainable.
The MYEFO shows that the PBS is a major parameter saving in the Budget, with spending in 2013-14 to be $526 million lower than budgeted just seven months ago, equivalent to an additional $2.7 billion in savings over the next four years.
"The cat is out of the bag," said Medicines Australia Chief Executive, Dr Brendan Shaw.
"The MYEFO shows that savings from PBS price disclosure are still confounding the Treasury bean counters almost as much as the Australian bowling attack is outwitting the English batsmen.
"Given the savings being delivered now, the Commission of Audit may as well pack up and go home as far as the PBS is concerned because the work has already been done.
"While other areas of the health budget may be growing, the fact is the PBS is not one of them.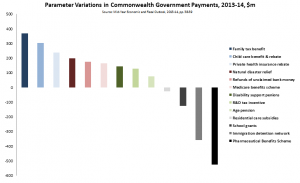 "The issue for the PBS is not whether it is financially sustainable, but whether the savings being delivered from PBS reform are actually being used to provide Australian with new medicines in the future, as was always intended," Dr Shaw said.
-ENDS-
Contact Person:
Alex Chapman
Phone: (02) 8281 3204
Email: alex@ogilvyprhealth.com