New Horizons event, to explore the exciting medicines of tomorrow
14 November 2022: An inaugural event in Canberra next month will explore the future of medicines, biotherapeutics and treatments. 'Medicines of Tomorrow: The First Horizon Scanning Forum', will be hosted by Medicines Australia, the research-driven pharmaceutical industry body.
For the first time, experts in medicines development, health policy, federal, state and territory government and patient advocacy will come together to view disruptive medical innovations in the international innovation pipeline – and consider how Australia's health system needs to evolve to prepare for them.
The Medical Futurist, Dr Bertalan Meskó, will deliver the keynote address virtually and says there must be a cultural transformation to prepare for the latest health innovations.
"COVID-19 shattered our lives, and our preconceived ideas of what healthcare looks like. There are infinite possibilities with technologies such as digital health and A.I. – and we are only scratching the surface," Dr Meskó said.
"I am honoured to be addressing the first 'Medicines of Tomorrow' in Australia on 6 December.
"We are all patients at some point in our lives. There must be a cultural movement that brings our health systems into the 21st century – and the world is watching," Dr Meskó said.
CEO of Medicines Australia, Elizabeth de Somer, said 'Medicines of Tomorrow' will showcase innovative medicines and technologies on the horizon in the short to medium term, but long-term vision is also needed to prepare us for the future.
"'Medicines of Tomorrow' is the first-time health experts, clinicians, federal and state governments, the medicines industry, and patient groups have come together on a national stage.
"The medicines industry has made leaps and bounds in rapidly discovering and developing disruptive medicines, vaccines and therapies. Australia must prepare now to ensure patients have rapid access to these technologies.
"Attendees can expect to hear about innovations just around the corner that could dramatically change the outcomes of deadly, debilitating and chronic diseases.
"Regular horizon scanning is a key part of the Strategic Agreement between Medicines Australia and the Commonwealth Government. The 'Medicines of Tomorrow' event will open the dialogue towards a nationally coordinated, future-focused, adaptable system that benefits all Australian patients," Ms de Somer said.
Dr Andrew Rochford will be MC for 'Medicines of Tomorrow: The First Horizon Scanning Forum' and the agenda can be found here. In-person attendance is limited but virtual attendance is open for registration.
-ENDS-
For further information or media interviews, please contact:
Chrystianna Moran – 0424 995 118 / chrystianna.moran@medicinesaustralia.com.au
About Dr Bertalan Meskó, PHD – KEYNOTE SPEAKER
Dr Bertalan Meskó, PhD is The Medical Futurist and the Director of The Medical Futurist Institute analysing how science fiction technologies can become a reality in medicine and healthcare.
As a geek physician with a PhD in genomics, he is also an Amazon Top 100 author. He is also a Private Professor at Semmelweis Medical School, Budapest, Hungary.
Follow him for more: LinkedIn – Twitter – YouTube – Facebook – Instagram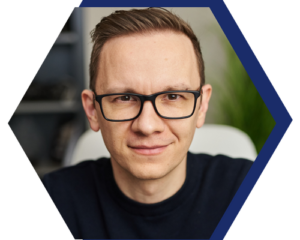 About Dr Andrew Rochford – MASTER OF CEREMONIES
Dr Andrew Rochford is an Australian Emergency Doctor, Medical Executive, Author and Media Personality.
Dr Andrew has developed a unique and diverse portfolio of expertise. He has combined his medical training with communication and an entrepreneurial skillset to drive his passion for generating change in healthcare across the globe.
Andrew's career has seen him host prime-time television, morning radio and major events.