Vale William Delaat AM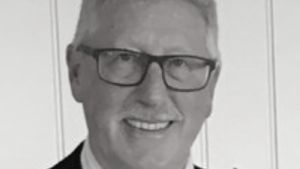 15 September 2022: On behalf of the Board, staff and members, Medicines Australia expresses our great sadness at the passing of former Chair and greatly respected industry leader, Mr William Delaat AM.
Our deepest condolences go to his family and friends at the passing of such a remarkable Australian.
Medicines Australia CEO, Elizabeth de Somer, said that Mr Delaat's tenure on the Medicines Australia Board and as an industry leader over the years saw important gains in policy changes and investment in innovative medicines.
"Mr Will Delaat championed big thinking and passion for bringing innovative medicines to Australia and his well-respected leadership greatly benefited Australia's health system and the patients that rely on it.
"He worked tirelessly in advocating for a sustainable, equitable health system and was rigorous in enacting reform that greatly improved the Pharmaceutical Benefits Scheme (PBS).
"Mr Delaat's passing comes days before the 12-year anniversary of the signing of the historic MOU between the medicines industry and Government.
"Mr Delaat was instrumental in the negotiations of the 2010 MOU with the Australian Government which showed evidence of the close, trusting relationships he had built with industry, departments and government.
"He was a generous man, who shared his many years of experience and knowledge to propel forward initiatives that encouraged further research and investment in new medicines," Ms de Somer said.
In 2012, Mr Delaat's contributions were recognised in the Queen's Birthday Honours List and he was awarded the Order of Australia for 'his service to the pharmaceutical industry through roles with professional organisations, to the development of medicines policy and reform, and to the community.'
During his career Mr Delaat held executive positions in both Europe and Australia for MSD and AstraZeneca. Mr Delaat served on the board of Medicines Australia for 14 years and was chairman twice between 2008-2012, and 2003-2005.
Most recently, he served as a director at Pharmaxis and the Chair of the Pharmaxis Audit Committee. He is also the former Chair of EnGeneIC and was a non‐executive director of two start‐up companies, Kinela and Perx Health, between 2017‐21. He also held positions on the board of the National Return of Unwanted Medicines and not-for-profit organisation, One Disease.
Vale William Delaat.